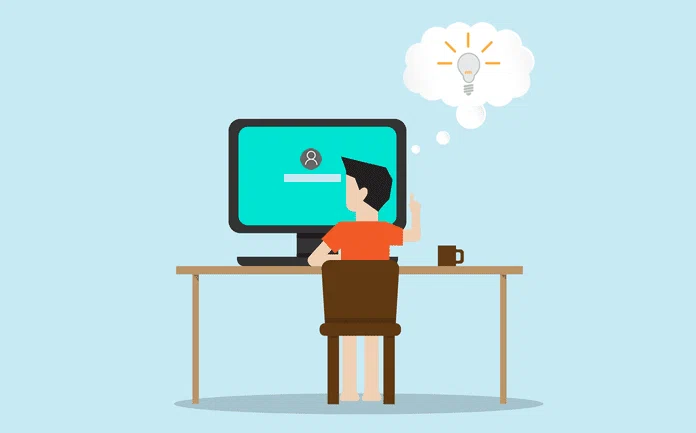 "Is there any solution to unlock hp laptop forgot password Windows 10? My kids have accidentally put a password on my HP laptop and somehow can't remember it at all. It's a HP Pavilion Laptop, recently bought from the Ace hardware store. And No, I do not have any password reset disk for it."
It's a good habit to set a password for your computer as it can prevent your computer from being accessed by unauthorized parties. It is both a good and bad thing, the downside is that you may forget your laptop password by accident. Well, this happens to one third of the Americans where they forget the password of their computers after coming back from a leisure time. Of course, it's a pain in the bottom especially if there are confidential and important data stored in your computer system. Because in that case, you can't even format the computer as it will erase all the data in the computer.
Thankfully, there are several other ways to unlock HP laptop forgot password without really formatting your computer.
What Type of Account You Have on HP Laptop?
You know Windows provides two account types to protect your computer from being accessed by anyone else, including the Microsoft account, local account and Pin. So you have to figure out what type of account you have on your HP laptop as this will determine which method is appropriate for you.
Microsoft Account:
Microsoft account is a comprehensive account type that was used from Windows 8/8.1/10 and can be used across multiple Microsoft devices and programs like OneDrive, Windows Phone, Xbox Live, Outlook.com, Skype and Hotmail. In other words, by combining all these different accounts, you can login all their services with only a single online account.
Local Account:
In contrast, Local account is the earliest account type that combines the unique username and password, it is intended to be used on a single computer, and the account information are independently stored in local hard drive of your computer.
1. Reset Microsfot Account Password Online
According to statistics, there are about 40% of users using a Microsoft account to log into Windows, so, if you're one of them and forget your Microsoft account password on your HP laptop, then you can easily reset the password via the Microsoft's official approach.
Step 1. Visit Microsoft Account Password Reset page on either a phone or another computer.
Step 2. there are 3 options for your choice, based on your situation, we click on "I forgot my Password" and next.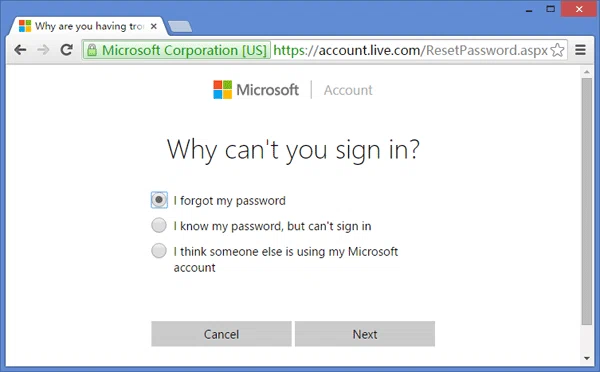 Step 3. you will be asked to confirm your identity via email account or cell phone. Type your email or phone number and you will receive a security code, type it and click Next.
Step 4. In the "Reset Your Password" page, enter your new password you want for your Microsoft account, and click Next.
2. Reset PIN Code on HP Laptop Windows 10
This only works if you forgot your PIN, but remember your Microsoft password. Go to the login page and click on the "I forgot my PIN" link, located under your PIN sign-in box. Enter your Microsoft password and click "Next". Choose how you want your security code to arrive. Once you receive it, enter it, set a new PIN, and sign back into your device.
NOTE:
This works only if you remmeber either MIcrosoft password or local account password.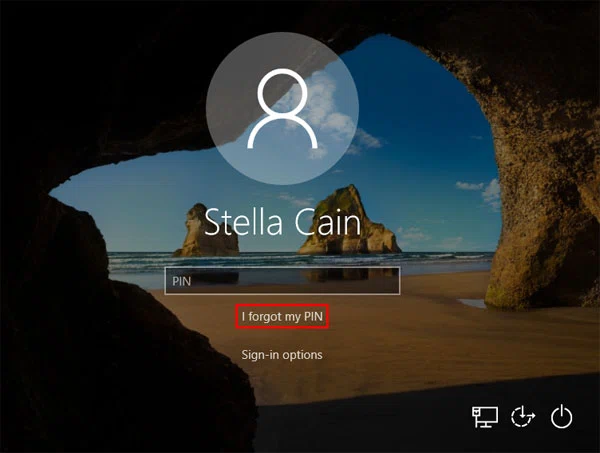 Step 1. If you're already added the PIN to your Microsoft account or local account, after typed the password incorrectly, the "I forgot my PIN" option will appear on login screen. Click it and next.
Step 2. Then enter your Microsoft account password and select a way to receive your security code, email or cell phone.
Step 3. Once you receive it, enter it and  click "Verify" and set a new PIN twice, and sign back into your device.
3. Reset Password on Windows 10 Version 1803 or Later
 If you're using Windows 10 version 1803 or later, and have already added the security questions when you create your local account, then you're lucky enough to reset your laptop password by answering security question.
Step 1. Restart your Windows 10 laptop, on the login screen, after you type the incorrect password 5 times, it will pop up a link "Reset Password" under the username.
Step 2. Answer your security questions then click "Submit".
Step 3. You should be required to enter a new password twice, then login your HP laptop with new password as usual.
NOTE:
Be mindful that this approach will only work if you use Windows 10 version 1803 or later.
4. Unlock HP Laptop Forgot Password using Password Reset Disk
If you have a pre-loaded password reset disk for your computer then this might be the good time to use it. If you have one of those then just follow the below steps and get started or else move on to the next solution.
Step 1. Start the PC normally and wait until you see the sign in screen.
Step 2. Enter wrong password intentionally several times so that "Reset password…" option shows up like the following screenshot.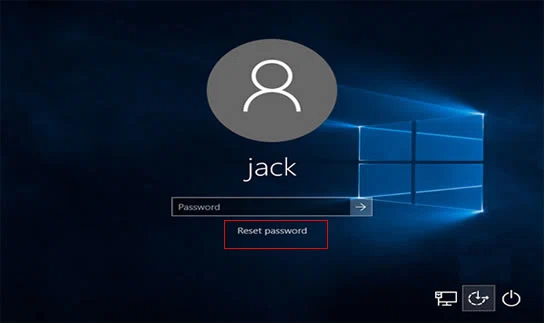 Step 3. A new password reset program will open, click on "Next" to proceed.
Step 4. Choose the USB Drive option from the given menu and click on "Next".
Step 5. Now reset the password by entering a one but make sure to remember this one as you will be required to enter it when asked in the administrator screen again.
At this point, your password will be reset successfully and you may now restart the system to use it to regain the access to your PC.
NOTE:
This works only if you've make a password reset disk before you forgot password.
5. Unlock HP Laptop Passowrd Windows 10 using WinPassGo
WinPassGo is a fantastic tool which has the potential to bypass every type of password protection. It basically tampers with the system SAM keys, and forces the password protection to get disabled or reset without damaging system and erasing data. This solution is pretty straight-forward and doesn't really require a lot of computer knowledge. The core of this program is that it's capable of creating a password reset disk after you forgot password and operate your account and password under the WinPE mode. It supports both UEFI and DSI legacy BIOS modes computer and all the Windows OS, both server and desktop versions are fully supported.
Step 1. Download WinPassGo software on your laptop and execute the installation process.
Step 2. When you open the software, it will ask you to burn the files on a USB Disk or CD/DVD. In this example, we will be using a USB flash drive. Make sure you do not have anything on the USB drive as the software will erase everything.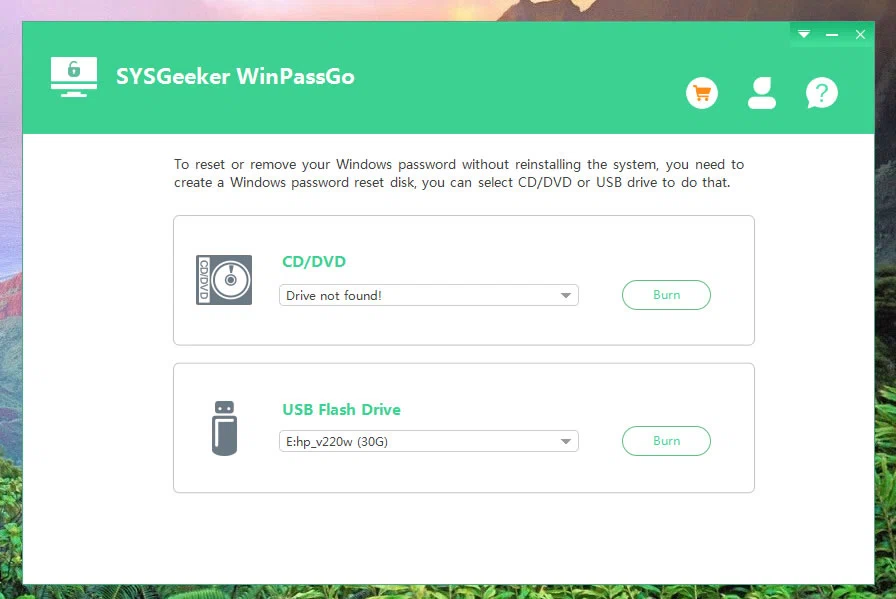 Step 3. As soon as the ISO image is burnt successfully into USB flash drive, you will be shown a notification message saying the "Created Successfully!"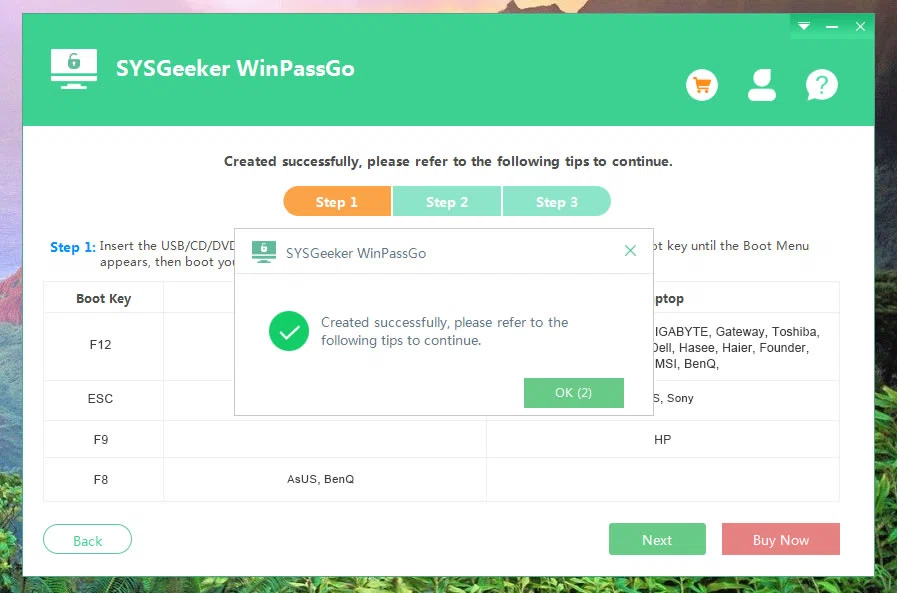 Step 4. Your bootable disk is ready now, so take it out and insert it into the locked out computer. Change the boot order is necessary that the computer can boot from the inserted USB device. This is done in the BIOS setup page. General steps: Restart your Windows and repeatedly press the boot key (F2, F9, F12 or Esc) to enter the boot menu. Alternatively, you can press the Del key to enter the BIOS and change the boot order in in the Boot tab.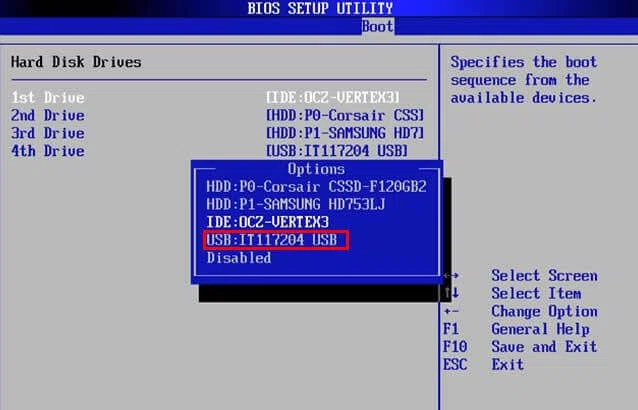 Step 5. Now as soon as the boot order is adjusted to USB drive properly, while your Windows restarts, the WinPassGo program will be loaded with graphical interfaces, choose your locked account from the list shown.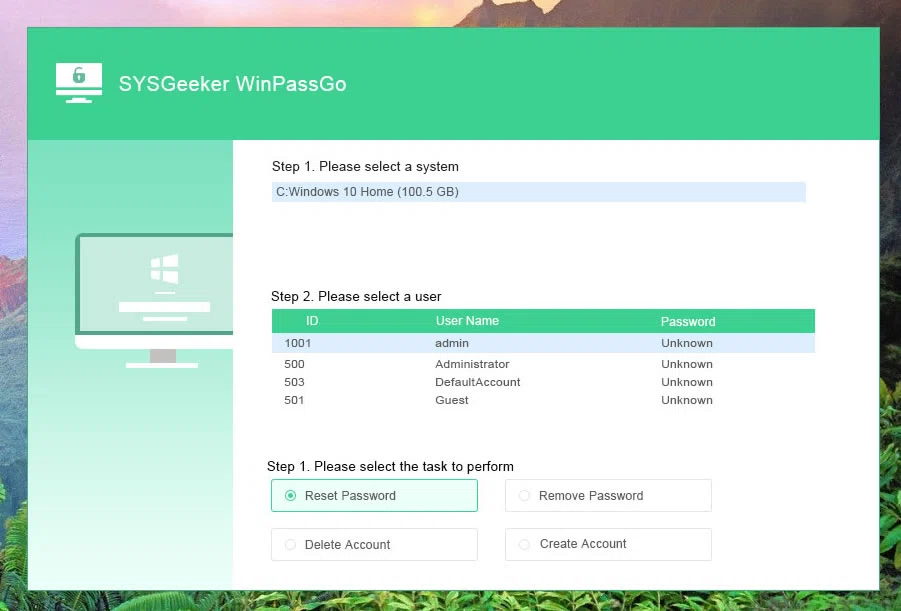 Step 6. Choose your target locked account from the list of other accounts. Click on "Reset Password" option to reset a new password for your account. You can also remove the password by selecting "Remove Password" option. After that, reboot your computer to take effect.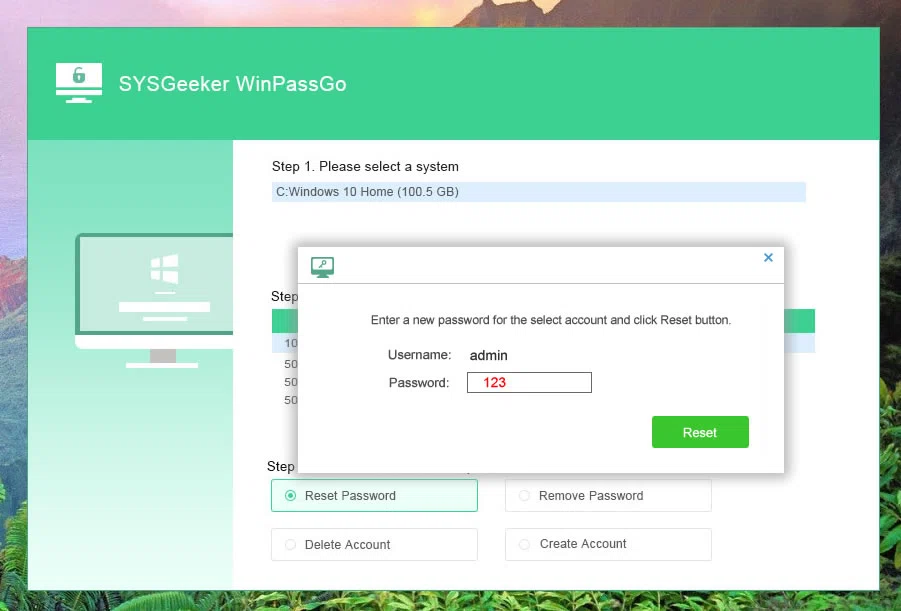 When it now restarts, you can login your Windows with the new password, if you selected the "Remove Password" then there will be no more password protection any longer. It means the password protection feature is successfully bypassed.
Don't miss: How to Reset Forgotten admin password on Windows 10
6. Reset Administrator Password on HP Laptop Windows 10 via CMD
Windows 10 has some awesome in-built features enabled by itself and one of them is using command prompt to reset administrator password on HP laptop. You will need some programming knowledge but if you could simply follow the below procedure then you won't be having any issue at all.
but it also requires you to prepare a Windows 10 installation disk or media like the last method. Let's see how this method works.
Step 1. This approach is slightly different as it requires a Windows installation media (CD or USB), make sure you're ready!
Step 2. Insert your Windows installation disk to your HP laptop and then enter the boot menu by pressing F9, F12, Esc or Del when restarting, then select your Windows installation disk as primary boot option.
Step 3. If things have been set up correctly, when computer restarts, Windows will enter the installation screen instead of login screen.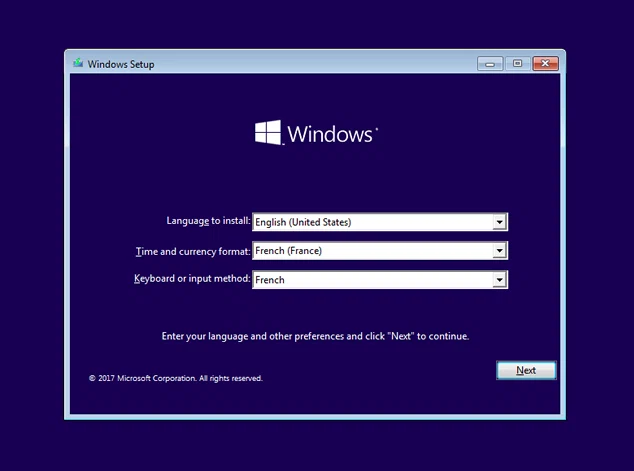 Step 4. Click next and select the "Repair your computer".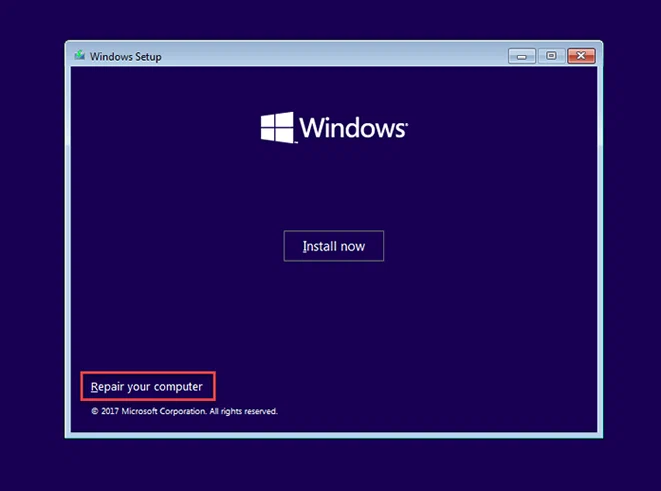 Step 5. Click "Troubleshoot" > "Command Prompt",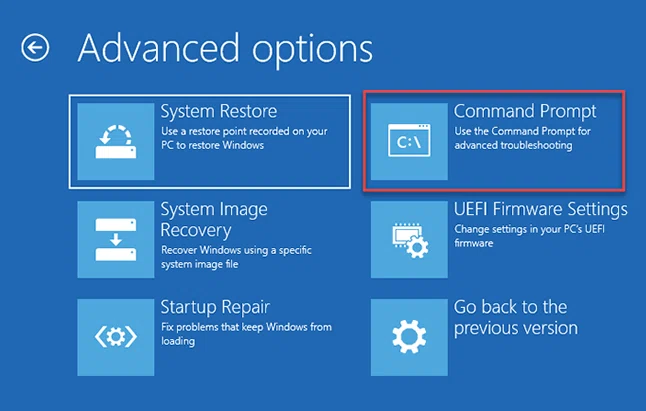 Step 6. This will open the command window. Alternatively, press the Shift+ F10 to launch the command prompt Window.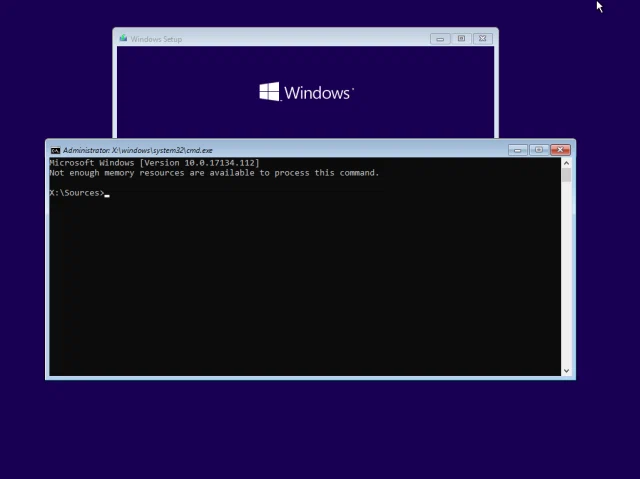 Step 7. We need to confirm which partition your Windows OS is installed on, you can check the drive letter by running the Diskpart and list volume command. In my own PC, it's C: drive. If it's not C:drive in your computer then you can change the directory by running the dd command to access the system 32 folder: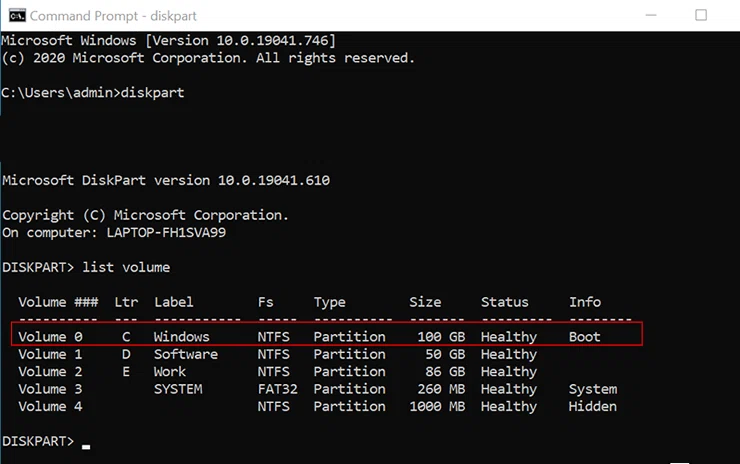 Step 8. Run the following commands one by one, it will backup Utilman.exe and replace it with cmd.exe
copy c:\windows\system32\utilman.exe c:\
copy c:\windows\system32\cmd.exe c:\windows\system32\utilman.exe
wpeutil reboot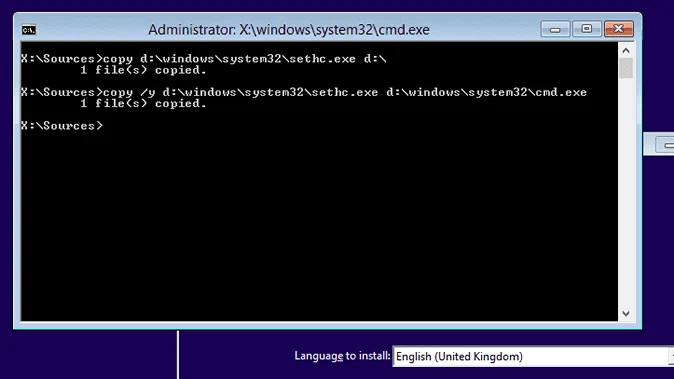 Step 9. Now, eject your Windows installation disk, and restart your HP laptop again from the hard drive instead of install disk. This time your Windows will go to normal login screen. Then click the "Ease of Access" icon located in the lower right corner, this will open command window.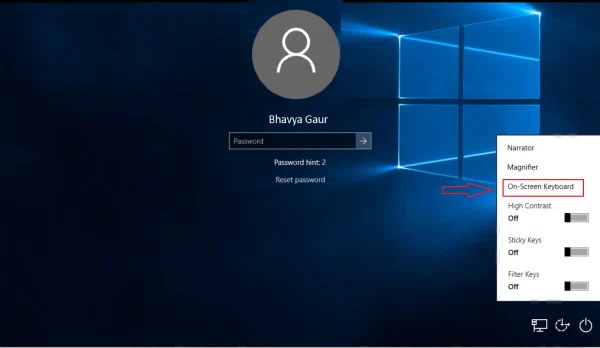 Step 10. In the command window, type the net user command to reset forgotten administrator password on HP laptop Windows 10.
net user Administrator newpassword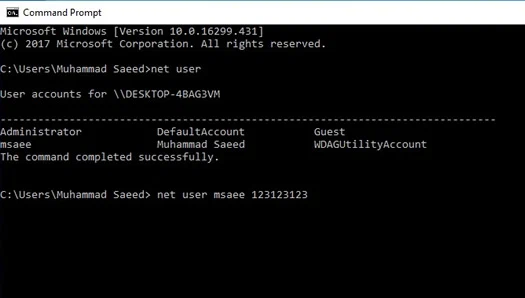 NOTE: newpassword should replaced with the password you want. You can now log in using the username Administrator and the newpassword (for example:123456).
Attention, to avoid others change or reset your password via Ease of access button. You'd better restore Utilman.exe you changed in previous steps. Redo steps 1 to 4. and run the following command.
copy c:\utilman.exe c:\windows\system32\utilman.exe
wpeutil reboot
Reboot your HP laptop Windows 10 and login with your new password.
Views:
1) The process is complex and difficultas as it has no graphical interfaces.
2) You have to prepare a Windows 10 installation disc.
3) Beginners don't try, it's a lot of risks.
7. Unlock HP Laptop Forgot Password Windows 10 using LCP
LCP is a wonderful Windows password recovery software. The best part of all is that it can crack password for any type of account, whether it is domain account, local account, root account, or admin account. The complexities of passwords are no confusing element for LCP. It can break apart any complications. So, it also can be used to unlock HP laptop forgot password Windows 10/8/7. Because it crack the password with the brute force mechanism, so the process is very time consuming.
Step 1. As you've forgotten admin password on HP laptop Windows 10, so to use this LCP soft, you have to local and extract SAM file by a bootable Live CD, then find and copy the SAM from this path: C:/Windows/System32/Config.
Step 2. Install and LCP software on another working computer, start the tool with admin rights and then from the menu bar click on "Import" button.
Step 3. Off the drop down menu list, click on "Import from SAM file….".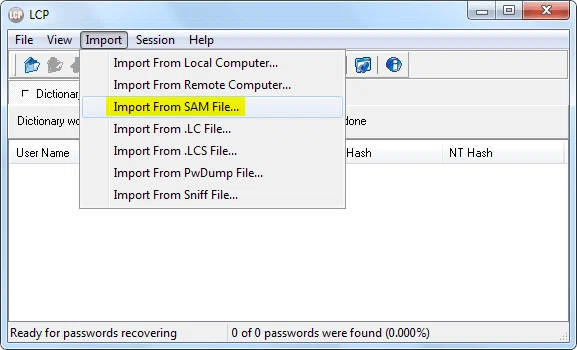 Step 4. Now you have to browse through computer disks to find the local SAM (Sequence Alignment Map) file. While doing this, make sure to uncheck the "Additional Encryption is used" checkbox. Click "ok" and then continue.
Step 5. Now you will get to see a list of all the registered user accounts. Choose the one that is inaccessible and then click on "red" arrow button from the menu bar.
Step 6. The procedure will take some time. Till then you have to wait. After it is finished, the cracked password is shown below the "LM Password" column.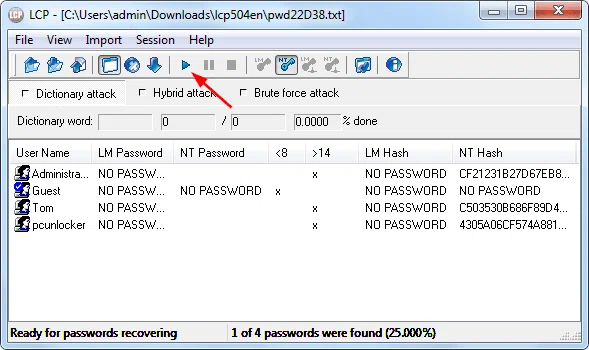 After the password is found, write down it and restart your HP laptop, then login with the found password.
How to Choose?
As you can see, unlock HP laptop forgot password on HP laptop is so simple that you could accomplish it within minutes, but this depends on what type of accounts and what OS your computer has. What you basically need is evidence about which approaches are likely to work best in each of the cases. If you're a computer expert, then command prompt may be suitable for you. However, from the view of security and easy of use , it is recommended to always have a password reset tool like WinPassGo so that you can reset admin password on HP laptop PC anytime and anywhere, though it does not recover the original password, rather bypasses the password protection, yet it is fast and more reliable.
| Methods | Conditions of use | Difficulty | Success Rate |
| --- | --- | --- | --- |
| Reset Password Online | Only works for Microsoft account. | Not required | 100% |
| Forgot PIN | Works only if you remmeber either Microsoft password or local account password. | Easy | 100% |
| Security Question | Only work if you use Windows 10 version 1803 or later. | Easy | 100% |
| Password Reset Disk | Works only if you've make a password reset disk before you forgot password. | Easy | 100% |
| WinPassGo | Have another working computer. | Very Easy (GUI) | 98% |
| Command Prompt | Need a install disk | High difficulty( No GUI) | 66% |
| LCP Soft | Have another working computer. | High difficulty | 72% |
The table has analyzed their advantages,disadvantages and adaptablility,influencing factor,  then summarizes and compares all kinds of methods so that you can make faster, more informed decisions.