Unable to access your computer? Need a Windows ISO bootable disk? But, unfortunately the only ISO burner you have, UltraISO is not functioning properly?
What's UltraISO?
UltraISO needlessly to say is free for trial, and gives you all benefits to edit, convert, copy, extract ISO images on all major Windows OS. But the interface of the tool is a bit pesky. New toddlers may find it difficult to know what they are looking for. Moreover, it is not completely free, so many users don't get the full version benefits with the trial version. Nevertheless there are plenty of alternatives to UltraISO in the online market. You cannot rely on each one of them. But we will select you the best options without a doubt.
What Problems You Encountered When Using UltraISO?
We know that UltraISO is one of the most used image processing tool and virtual drive, which can be able to process almost all types of image files, including ISO and BIN at the present time. But most time, yo may encounter all sort of unknown problem when using UltraISO tool.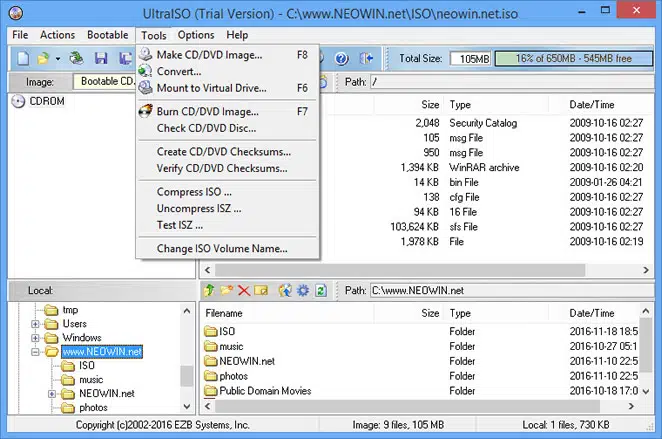 1. UltraISO is unable to select disk drive and writing method.
2. UltraISO no mount option.
3. UltraISO no virtual cd/dvd drive found.
4. UltraISO no reconoce usb.
5. UltraISO can't mount virtual drive.
6. UltraISO not registered.
Is There Any Alternatives to UltraISO?
UUByte ISO Editor is a fabulous disk image processing tool. It has been in trend for a pretty long time, under the supervision of many computer experts. So you can rely on its authenticity and success rate. WonderISO is all-in-one program that allows you to burn, edit, create, extract and converting any type of standard ISO image files, including the famous ISO9660, and support both UEFI and MBR booting, this burning tool will be able to maintain the ISO's bootable information, which allows you to create a bootable USB installation drive without experiencing lags or crashes. The program comes with a convenient and intuitive interface, which doesn't require any basic computer skills.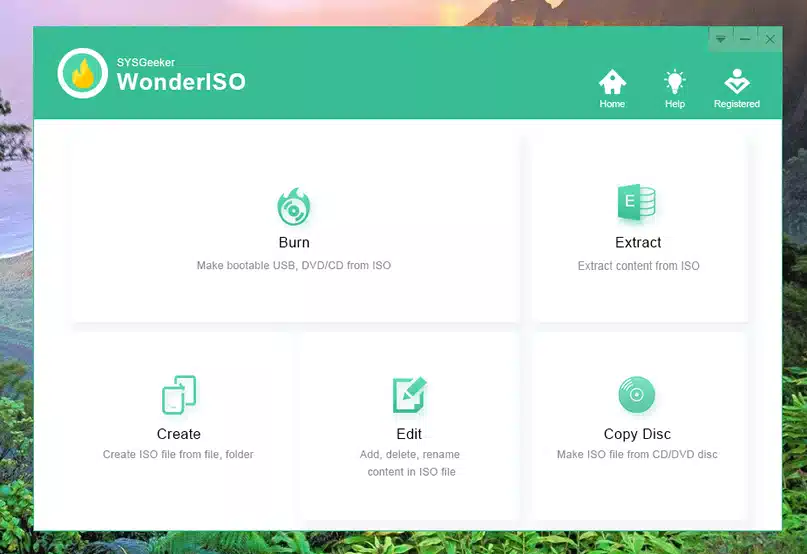 Just 3 steps: run - import ISO file - click start, then you will get a bootable USB drive within 5 - 10 minutes. Another advantage is that it's a lightweight program, it doesn't take much space on your hard disk. If UltraISO doesn't work, then WonderISO would be a best alternative to UltraISO for creating a bootblae USB drive. It is well worth a try.
Don't miss: How to Burn ISO to USB on Windows PC using WonderISO
Top 2. PowerISO
This is yet another disk image processing tool. It supports a large range of image formats like DAA, ISO, BIN, DMG, RAW, IMG, NRG, etc. With this tool, you may create, extract and burn images and files with relative ease. Additionally, PowerISO tool gives you ability to check data integrity upon the completion of the burning process, this will help you judge if your USB drive can be bootable successfully. Like WonderISO too, it's also easy to use and doesn't need any technical knowledge or skills, it's suitable for novices! All you need to do is just install the program, select the source image file, destination folder, write method, write speed.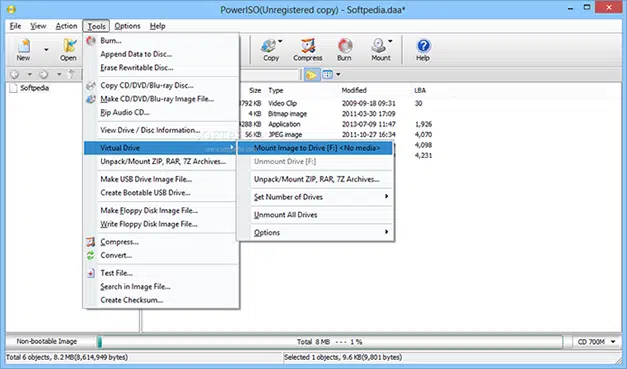 Top 3. MagicISO Maker
The third alternative to UltraISO should be MagiclSO tool, it's a powerful DVD/CD image file processing utility that can directly create, edit, extract, and burn ISO files. In addition, it also can be able to convert all CD/DVD images to ISO file and CUE/BIN. (Include BIN to ISO,NRG to ISO,CIF). Another cool feature is that MagicISO provides ability to make multi-Bootable CD/DVD from an ISO image file, then user can incorporate multiple installation CD into one CD/DVD, and install multiple Operation System from one CD/DVD. MagicISO also can help you create ISO image file and allow you to edit, delete, modify and rename any content in a DVD/CD image file. If UltraISO not working, then MagicISO can be considered as another alternative!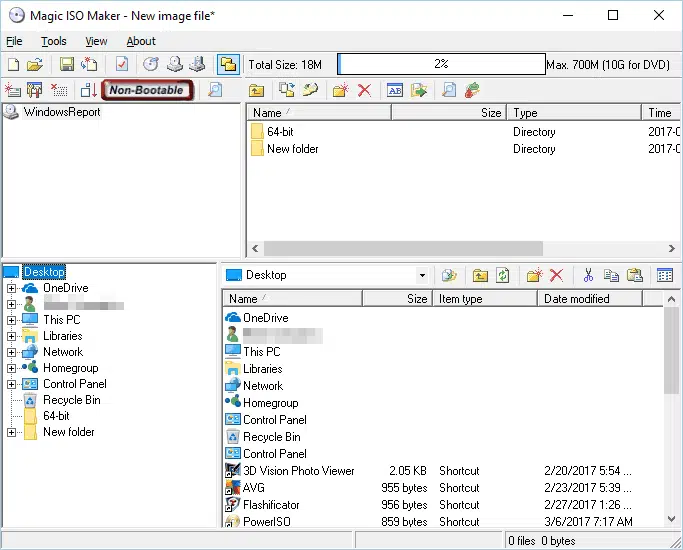 Of course, there are many other alternatives to UltraISO tool out there and we didn't list all. If UltraISO is not working correctly, you should first seek for the help from their support team. If at any time, you are confused using any of the tools mentioned above, don't mess it up. Leave it, and first take any expert advice. For more support, you can also call customer support team, in case you are using SYSGeeker WonderISO tool. In fact, this tool is a much reliable and safer to use when it comes to privacy and security matter issues.