How to Use BitLocker Reader on Mac
Opening a BitLocker-encrypted drive on Mac is not as easy as the way you open it on a Windows computer. That's because of the incompatibility of file system. So, is there any direct way to open a BitLocker drive on a Mac there is a workaround for it. SYSGeeker BitLocker Reader for Mac i a powerful tool that can open, read and write a BitLocker-encrypted drive on Mac with password and recovery key.
Step 1. Firstly, you need to download and install BitLocker Reader for Mac on your Mac compute then launch it. On the mac OS 10.15 or later, you may need to allow the app to Full Disk Access in the Security & Privacy.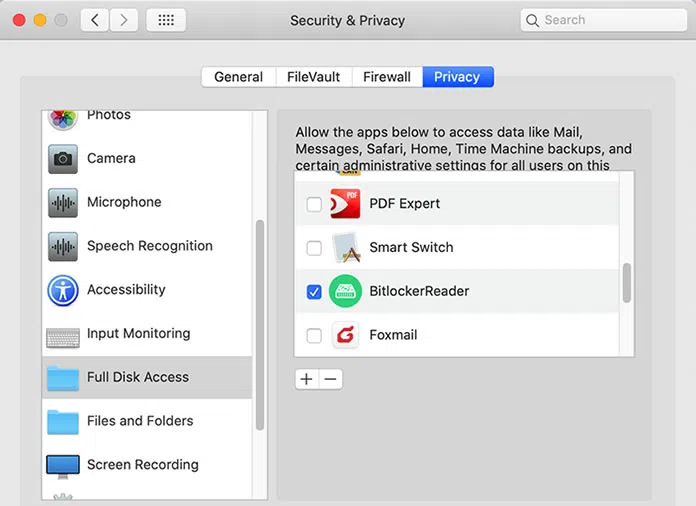 Then click the BitLocker Read icon in the Finder, then it will be launched.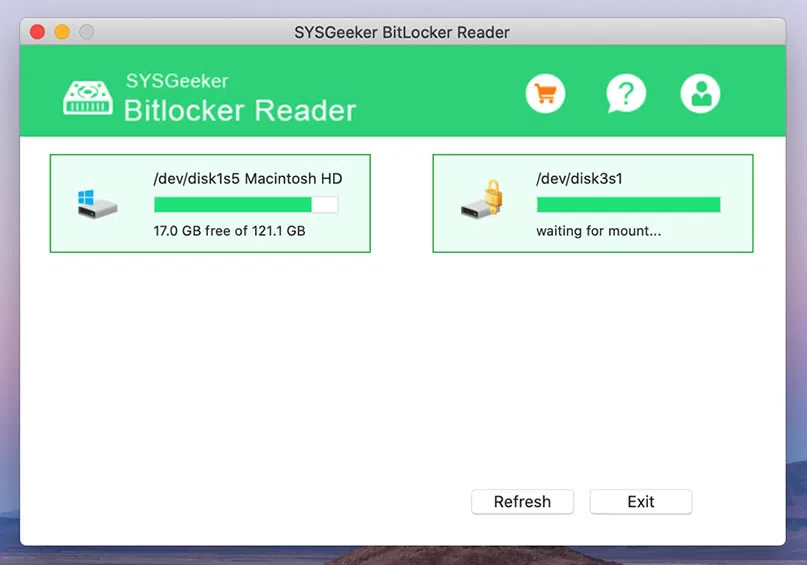 Step 2. This software provides a trail version before you make a purchase, if you want to enjoy the full function then you need to purchase a license key to register program. Click the Register button on the top right corner of the program, then copy your key and email.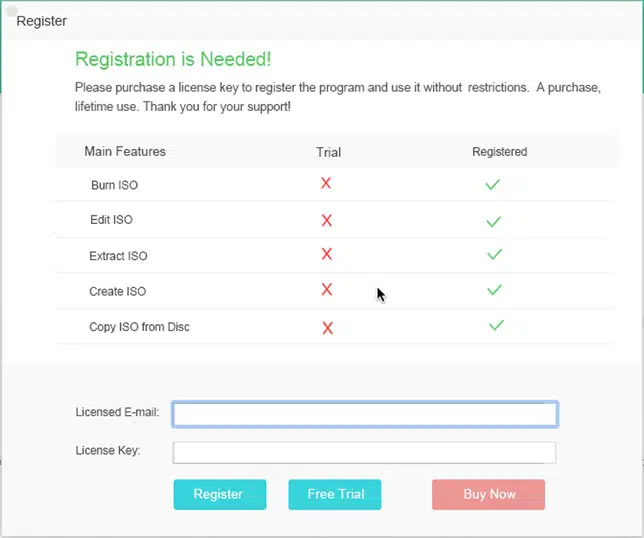 Step 3. Insert your USB drive or other removable hard drive to your Mac where the BitLocker reader is installed on, the program will recognize your USB drives in the list and mark it with a lock icon, which means this is a BitLocker-encrypted drive.
Step 4. Select your BitLocker drive and right click it, then type your password or recovery to unlock it.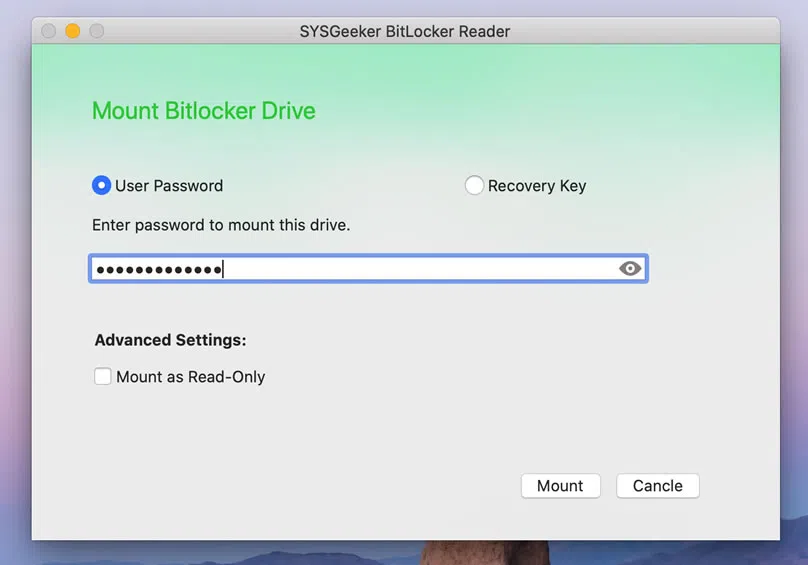 You will find your USB drive will be open immediately. Then you can arbitrarily copy, move, delete or rename the files and folder in your USB drive.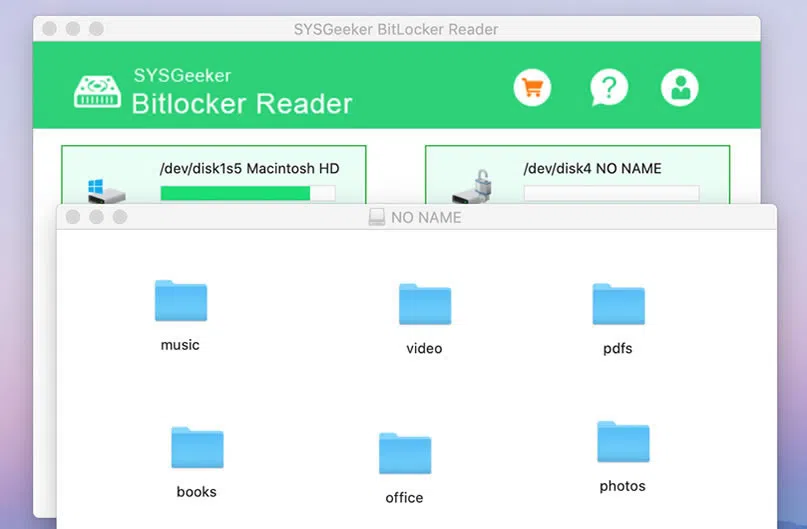 SYSGeeker BitLocker Read for Mac is worthwhile to try because it's the easiest and fast way to open the BitLocker drive on macOS and Mac. For the cross-platform users, it will save your much time in file transformation.