How to Use UltraDMG
Creating a macOS installation USB would be a wise choice in case of your macOS fails to boot or other system problems. If the unexpected happens with your Apple computer then this macOS installation media can help you repair it. UltraDMG is such a great application that is capable of making bootable USB compatible with Mac as it cant interpret the boot loader. It works flawlessly both in new and old macOS including Mac catalina,mojave, high sierra and mac big sur. This is the users guide that make you better understand how to use it.
Requirements
USB flash drive with at least 16 GB.
The copy of UltraDMG
Copy of macOS (DMG file).
Another working Windows or Mac computer.
BURN DMG
Step 1. Since UtlraDMG is a desktop utility, so you need to first download and install it on a Windows or Mac computer (not your broken Mac), then launch it.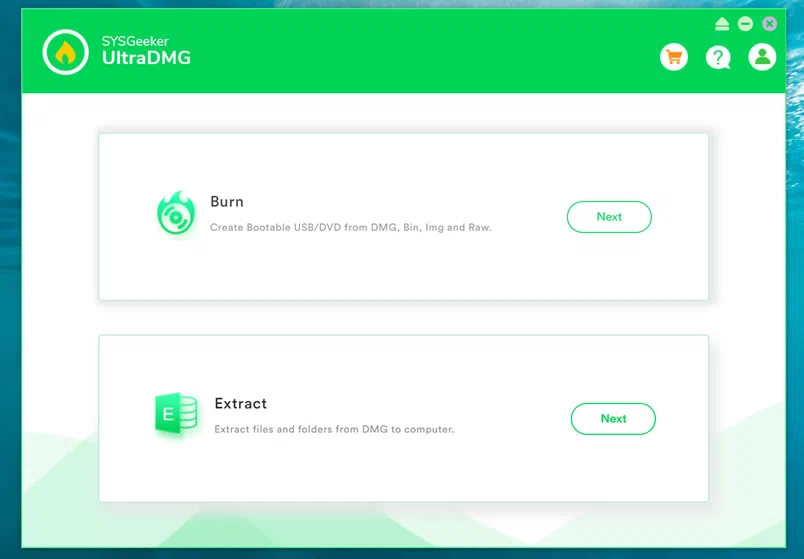 Step 2. UltraDMG is a paid software that requires you to register program with the license key. Supposed that you've purchased a license key from SYSGeeker online store, then you should receive an email with the key in it. Click the Register icon in the top right-hand corner. Then paste your license key and Email address.
Step 3. You should see there are two options provided in UltraDMG, Burn and Extract. To create a macOS bootable USB drive, you need to select "BURN" option to write your DMG image to your USB or other external hard drive.
Then click Browse button to load your DMG image and connect your USB drive to computer, then click BURN button to start burning DMG to USB drive.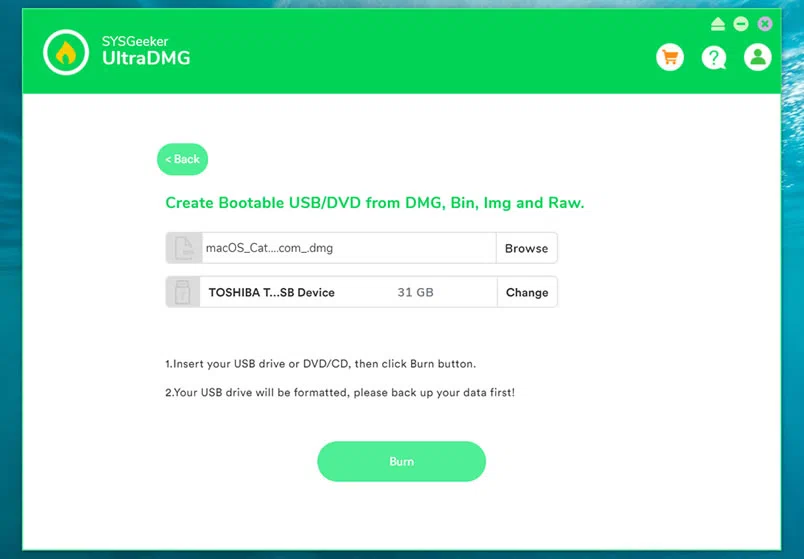 Step 4. It will take about 10 minutes to finish the burning process, please wait it to be completed, and don't disconnect your USB drive during the burning.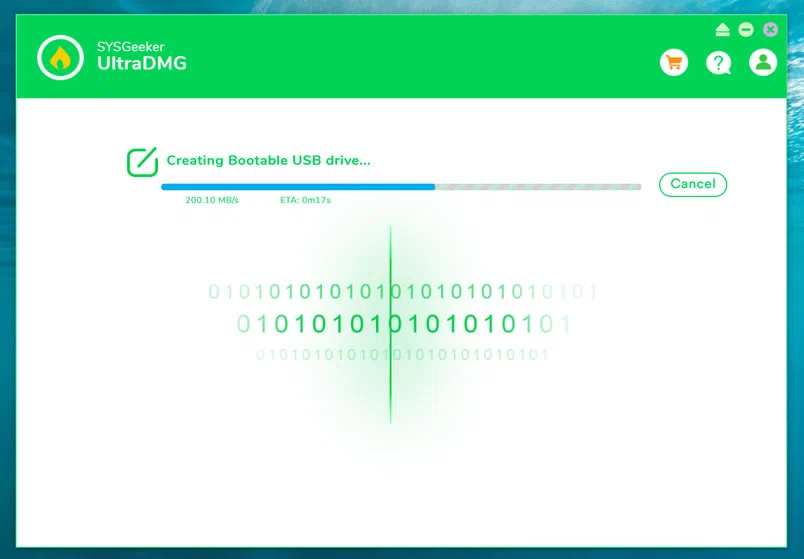 Step 5.When it goes to this screen, means you've created a macOS bootable USB drive successfully! Now , you can eject your USB drive and insert it to your broken Mac computer and try to boot your Mac.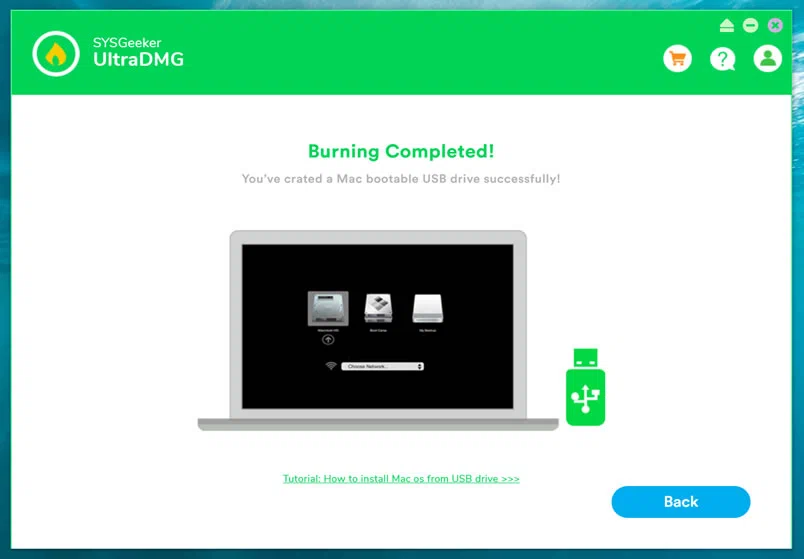 NOTE: If you don't know how to install macOS from USB drive on your Mac, then follow this guide: How to install macOS from USB drive >>>
EXTRACT DMG
Step 1. To extract content from a DMG image file, you need to select the "EXTRACT" option form the main panel. Then on the Extract screen, click "Load" button to import your DMG image, UltraDMG will recognize your DMG file and expand the folder of DMG in the list.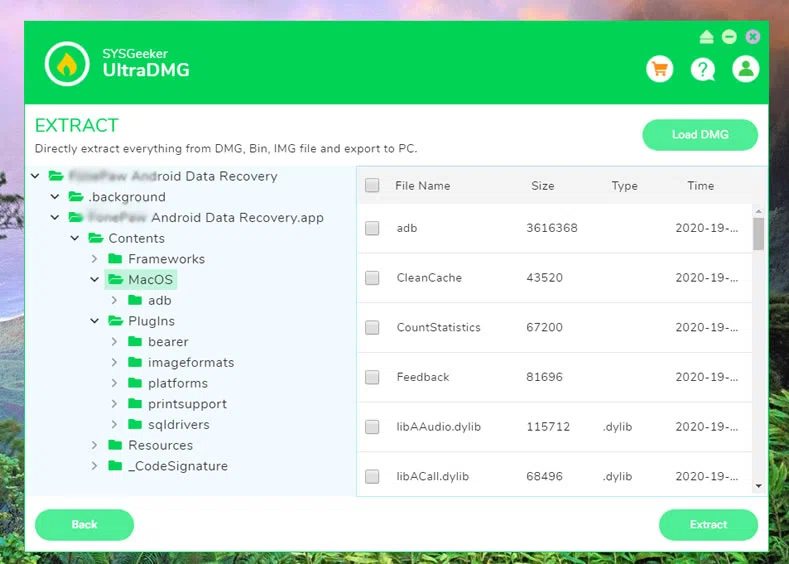 Step 2. Select a subcategory or an individual file or folder, then click Extract button to save the selected files to the location you specified.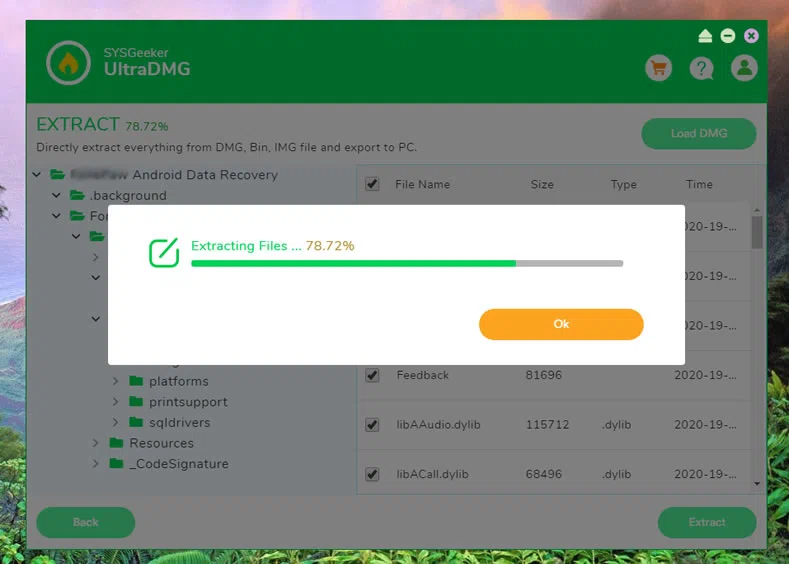 As you can see, it's very easy to create a macOS bootable installer drive, after that, you can be able to install, reinstall, or upgrade the operating system by yourself.