When it comes to using Rufus on a serious note, there will be hardly any cons you will find to reject it. It is efficient beyond your expectancy; error-free; light-weight; open source; multiple platform support (Linux/ Windows); multilingual; super fast compared to rival likes UNetbootin, Universal USB installer, etc; it does not even need installation once downloaded. Yet at some point, you may run into certain glitches. Unknown to experts, the software stop working in the middle of burning ISO images without any notification. Moreover, it cannot burn any other disk images except ISO. So if you have RAW, IMG, DMG disk images, the tool is literally pointless.
So if you ever comes across such vices, you definitely need this article to give you alternate ideas. There are several freeware third party tools like few mentioned already above in the article. But we have selected the ones which can offer you the best performance.
Why Is Rufus Not Working?
If you search "rufus not working" via Google then you will find there are many user complaining rufus didn't work for them. I collected all issues they asked and list there, you can check it out to see if you encounter the same issues.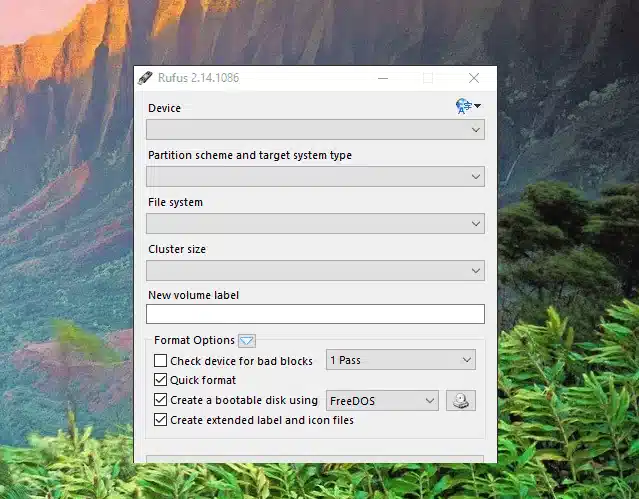 1) Rufus not opening windows 10.
2) Rufus doesn't see usb drive or hard drive.
2) Rufus not recognizing or seeing iso file.
3) Rufus not enough space.
4) Rufus not responding.
5) Rufus not bootable or freedos.
6) Rufus not booting uefi.

If the unexpected happens with your Rufus tool, you can try some best alternatives to rufues to create a bootable USB.
Part 1. Rufus Alternative for Windows
Top 1. RMPrepUSB
It is an open source tool, that can format USB can create bootable USB using different types of file systems (FAT16/FAT32/NTFS/exFAT). it's a best rufus alternative for Windows. RMPrepUSB is a powerful, advanced but a complex software that is designed to help users make a USB drive bootable for Windows computer. It was also considered as a multifunctional ISO manager tool because it allows you to copy, format, partition, test, extract and install boot manager. Although it offers graphical interface but it's really very confusing and disorganized, all the steps and operations are jammed into a small window that cannot be adjusted. However, the longer you used the RMPrepUSB, the simpler its usage becomes, more features will help you better to use it. For example, signature editing, Disk Doctor,creating/restoring USB key images, QEMU, etc.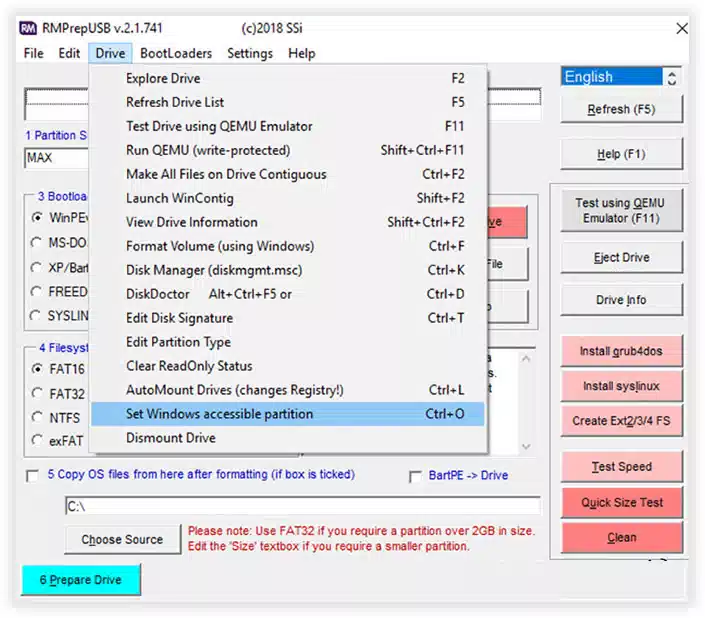 In my impression: it offers lots of features but the interface is too complex and not suitable for novices! But I still consider it as a top 1 alternative to Rufus for Windows becuase it's so powerful, strong and no opponent.
If you want to dig deeper with better performance in comparison to the previous tools, then SYSGeeker WonderISO is the best choice. The tool though comes in both free and paid versions, serves everything you need. It is basically a Windows based utility but works with all Windows and Mac OS. This program has five main features, Burn ISO, Extract ISO, Create ISO, Edit ISO and Copy ISO from Disc, each function has been carefully designed to provide superior quality and performance.
Nevertheless, WonderIOS tool can create a bootable USB drive from ISO instantly like rufus and and without any issues. With version 4.7, WonderISO has gotten faster, more stable, and easier to use then rufus. In addition to processing ISO image, it also supports all the world-known standard image file formats such as ISO, BIN, CDI, NRG, and DAA. Simply put, if you want a Rufus alternative for writing Windows 10 ISO or any other old Windows ISO, there is no better option than wonderISO.
Download and install the WonderISO first to your Windows computer, exactly the one which carries the ISO file currently. When you run it, you will be displayed with three basic options to choose from on the first screen- Extract, Burn, Edit, Create, Copy Disk.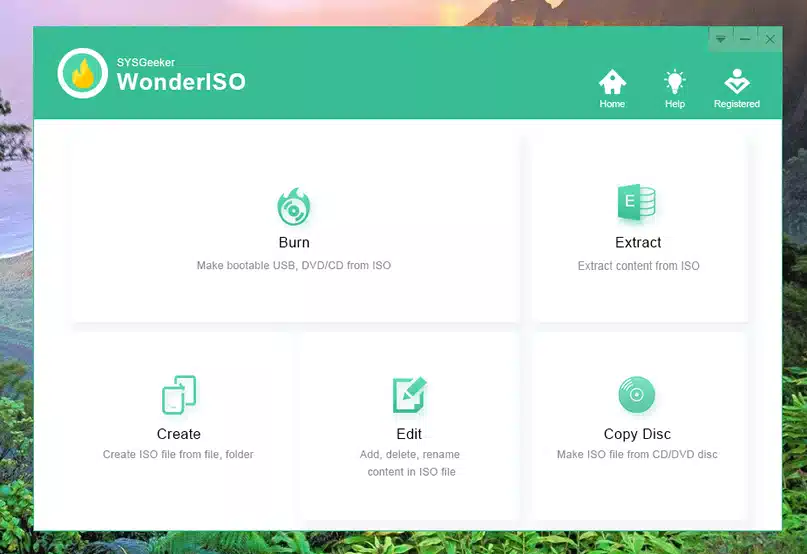 So, plug in your USB and click on the "Burn" option to continue. The tool will automatically recognize the inserted disk. On the next operating screen, browse to select and load your ISO image into the tool. Properly choose your file system. Select "Create a Bootable USB" since we are using USB disk to turn into a bootable disk.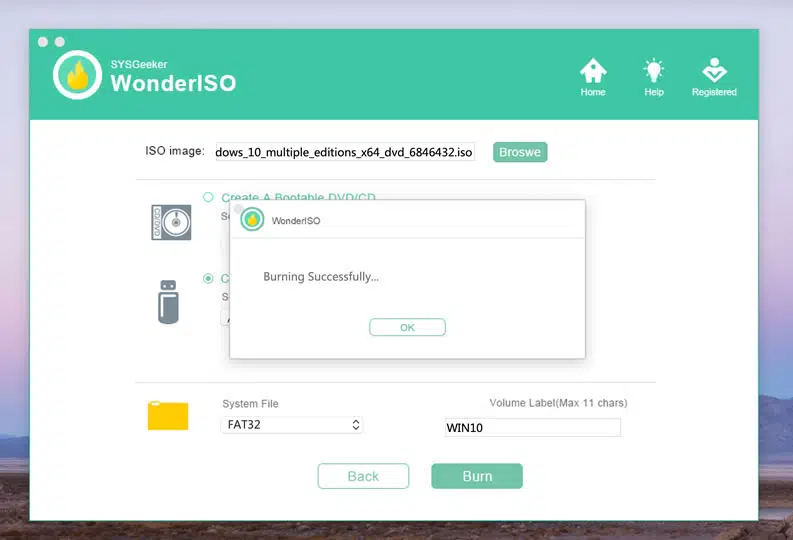 When the process is done, eject your bootable USB disk for future use.
Part 3. Rufus Alternative for Mac
If you're a Mac users you cannot find Rufus downloads for Mac either on Appstore or rufus's official site, that's because Rufus doesn't offer the Mac version for download. However, there are lots of alternatives to rufus that can also create bootable USB on Mac computer with similar functionality.
Top 1. WonderISO for Mac
WonderISO is not only a great alternative to rufus for Windows platform, but also a best Rufus alternatives for macOS users, it's cross-platform utility program which can make a bootable Windows USB from ISO on Mac OS computer nondestructively and seamlessly . it's also easy to use. You just need to import your ISO file and click Burn button to start to write it to your USB drive. WonderISO for Mac is just like Rufus, but has more function than Rufus. It can do something that Rufus can't do like Extract ISO, Create ISO, edit ISO. We highly recommend it as the first alternative to Rufus for Mac.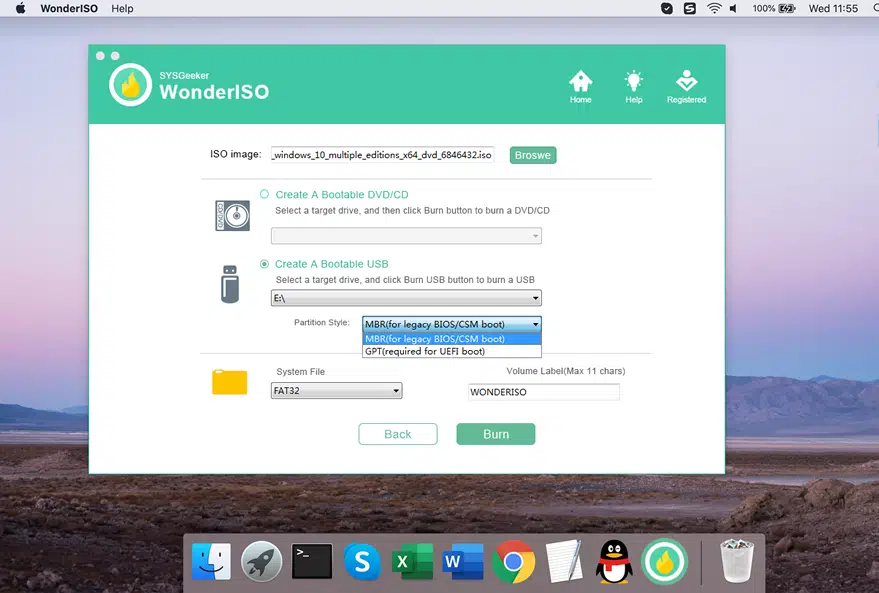 Top 2. Deepin Boot Maker
Deepin Boot Make is a ISO processing tool that developed by Deepin Team, it's a free and open-source utility that committed to help users to a bootable usb stick quick and easy. Unfortunately, it hasn't been updated for a long time and it just remained at 1.1 version. Easy-to-use is its main feature, All you need to do is just select an ISO file, select a drive, and start to burn. We noticed that in the latest version 1.1 it added the formatting algorithm which can greatly improves the success rate of bootable USB creation and change the writing method, which become faster and smoother. Despite the low success rate, it's still a chance that can write ISO to USB on Mac computer. I suggest you considering it as a second alternative for Rufus for Mac computer.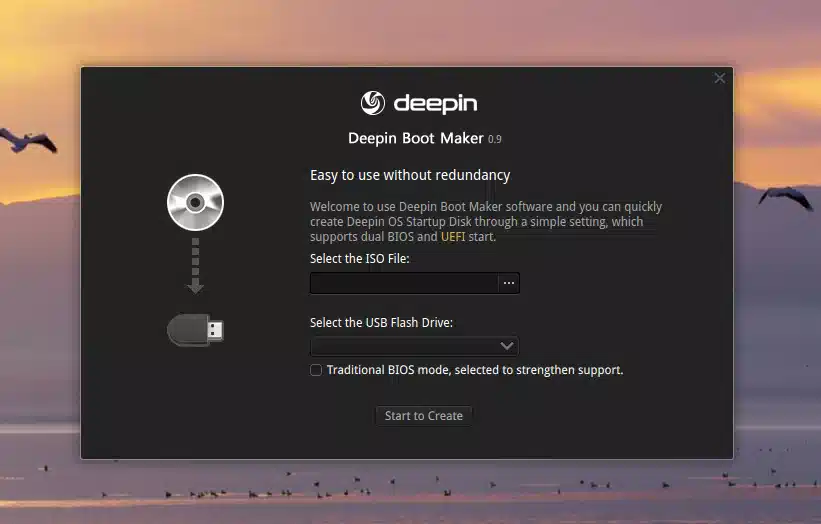 Top 3. UNetbootin
UNetootin is a Cross-platform and open source tool that can create bootable Live USB drives for ISO image file and the latest version supports macOS 10.15.X, Although UNetbootin is major for Linux Distributions, but it also supports Windows ISO image. What's more, you can also create a rescue disk by burning various system tools. But in our test, we found it doesn't support UEFI-based computer, you can't select between gpt and mbr partition styles, and it does not recognize external hdd/ sdd. But when I'm trying to burn Win 7 ISO to USB drive, it works fine and burning speed is very fast! Like WonderISO, it's also easy to use, what you need to do is just specify the path where the downloaded iso image is located, and select the USB flash drive and click OK to start production. If rufus doesn't work you can also select UNetbootin as the third alternative to rufus for Mac OS.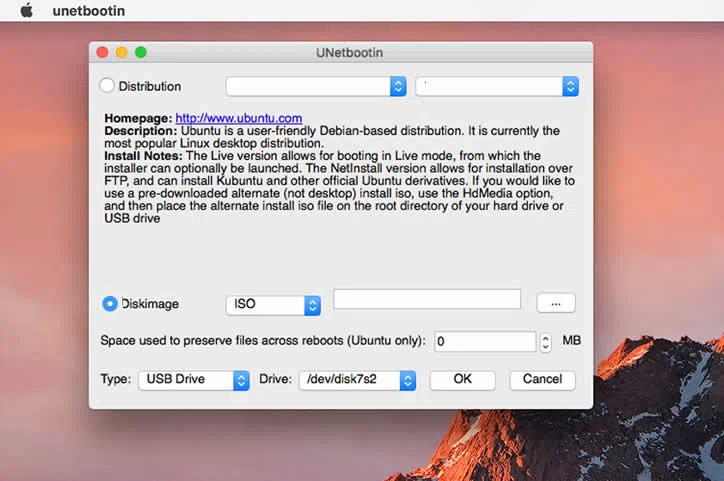 Top 4. UUBYTE ISO Editor
The last one I want to recommend is UUBYTE ISO Editor, It is an all-in-one utility which can be able to process all Windows ISO image file, like: Extract contact, Create ISO, Burn ISO and Edit ISO file. Among the many features, "Burn" is the heat of this program allowing you to create bootable USB drives containing a Windows ISO image that can boot natively on all PC using their GPT+UEFI partition. It supports multiple ISO writing methods: USB drive, DVD/CD and Pen drive. In the latest update, UUBYTE solved incompatibility problem for USB 2.0 and now it can fully recognize all USB flash drive of different brands. If rufus not recognizing or seeing iso file, then you can also consider UUBYTE as an alternative to rufus for Mac.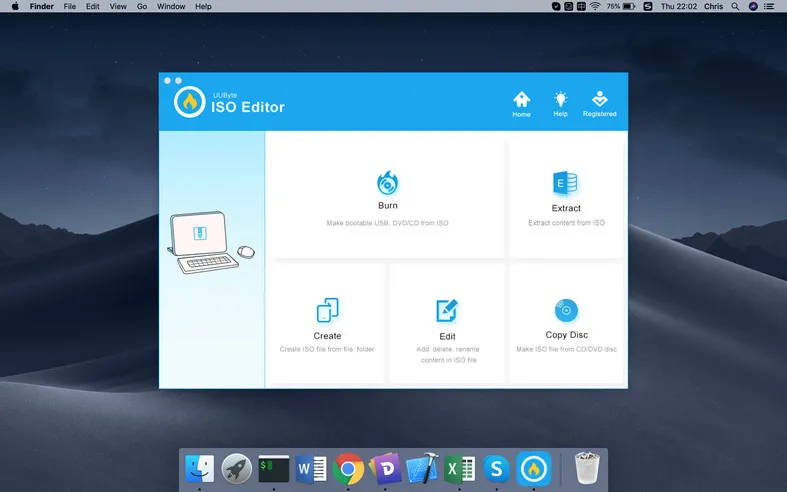 As an editor, we will not directly and rashly evaluate the quality of any software we selected, because different testing conditions might cause different results, we only introduce the problems and results encountered during our testing and to help the readers evaluate their benefits and decide which type of tool that is best for your demand.
Part 4. Rufus Alternative for Linux
Rufus is currently the most popular tool for making bootable USB drive from Windows ISO and Linux ISO but unfortunately, it doesn't provide the version that run on Linux platform, you have to create a bootable USB on another system instead of Linux. After consulting GitHub repositories and Reddit pages, I will recommend 3 tools as the best Rufus alternatives for Linux.
Top 1. iSeePassword Dr.Boot
iSeePassword Dr.Boot is all-in-one tool not only can make live bootable USB from Windows ISO but also Linux ISO image. Not only that, but it is also capable of downloading Microsoft ISO file, backing and restoring your system. Like Rufus, it allows you to burn Linux ISO to USB on a Windows PC, it supports simulation booting, it means that after you writing the ISO to USB successfully, you can check whether your USB drive is bootable by clicking "QEMU button without rebooting your PC. If rufus didn't see your Linux ISO file, then Dr.Boot will be your best alternative to rufus for Linux.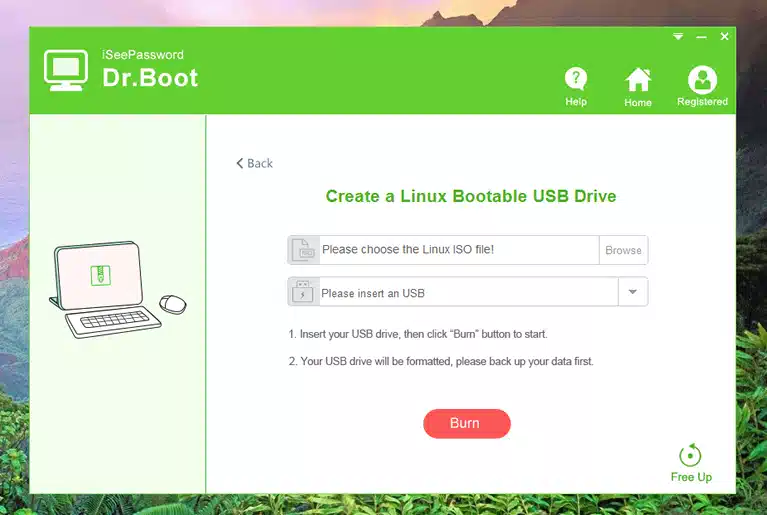 Top 2. Universal USB Installer
Universal USB Installer is an free-installation software that primarily burn Linux Distributions to USB drive. It's so easy to use, relatively lightweight and has an intuitive UI, you can create a bootable USB on Linux platform with just 3 clicks. What's more, both Ubuntu Linux abe easily downloaded with this program. In my view, it's very similar to Rufus in terms of functions, performance and appearance. If Rufus doesn't works with your Linux ISO, then try Universal USB Installer tool. That's also a great alternative to Rufus for Linux.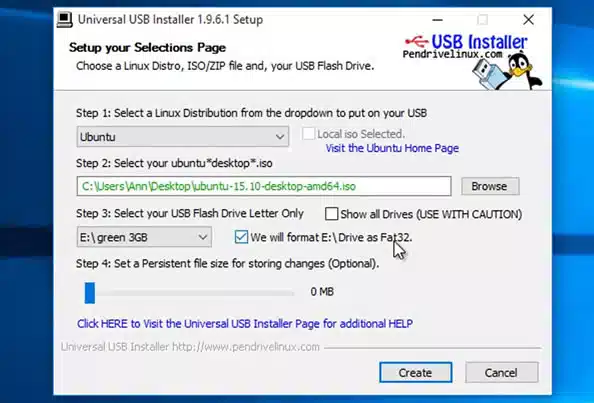 Top 3. Bootiso
BootISO is an easy bash script allowing users to create a bootable USB device from an Linux ISO file, it woks like the native method in linux "DD". It also has no graphical user interface but provides a lot of options which is suitable for beginners. When you plug multiple USB drives to computer, BootISO will prompt you to select a USB you want to use, and BootISO will also prompt you for confirmation before erasing and partitioning the USB device. In brief, it's a smart tool which can correctly handle any errors. The only drawback is that the installation process is quite tedious and it's a command line-only tool that comes with some risk. But if Rufus didn't work then BootISO would be also another Rufus alternative for Linux.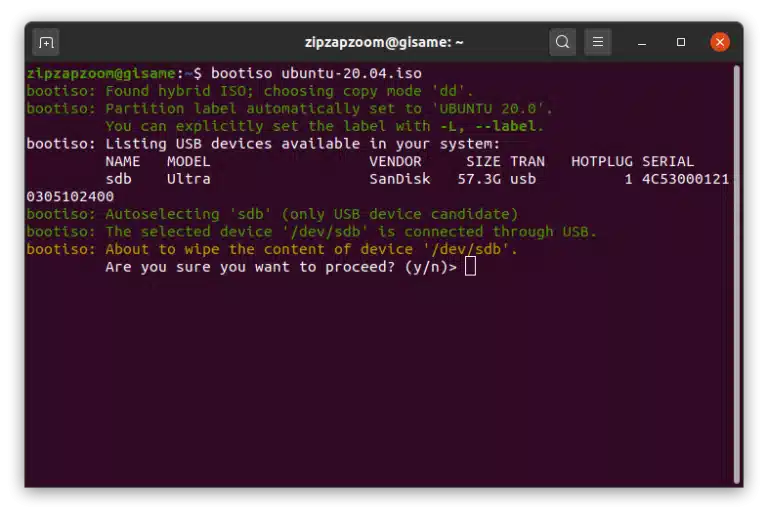 Closing Words
Don't be choosy while you are in a rush, but be selective when you have an alternate like WonderISO. The tool is really efficient and intuitive in performance. Compared to Rufus and other ISO burning tools, WonderISO can provide you varying options in addition to burning disk images. But if you want to deal with multiple systems then Universal USB Installer is the ideal option.