How to Use WonderISO for Mac
Creating a Windows bootable USB on macOS is not at all easy as it has some technical techniques attached! Some unknown issues may arise where you can't take control of. But SYSGeeker UltraDMG makes it so easy to do all the steps of this thing, no command link, no risk. Now, let's see how to create a Windows bootable USB on a mac computer with UltraDMG tool.
Preparation
What You Need:
A USB flash drive with no less then 8 GB or blank DVD or CD
A Windows ISO image file for Win 10/8/7.
WonderISO software. Download it below.
Install and Register WonderISO
Step 1. First of all, you need to download the WonderISO tool on a computer, (Windows and Mac are all available), here we will take macOS as an example. After you downloading, install and run it.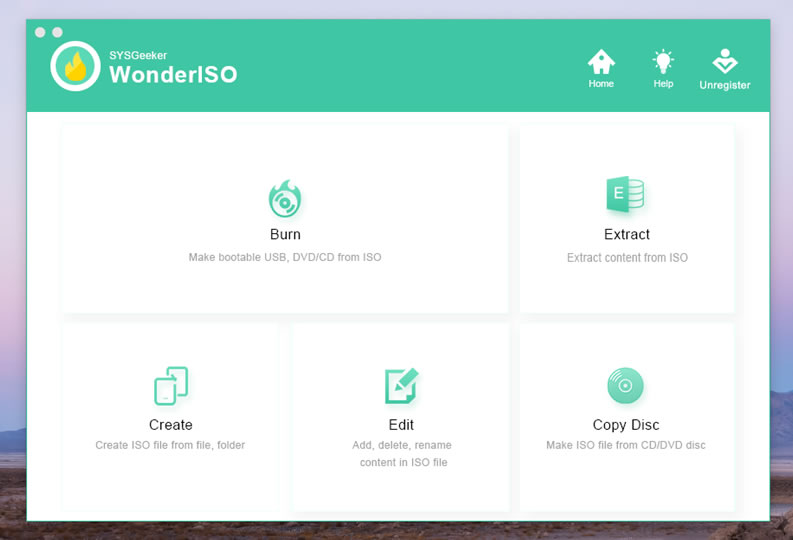 Step 2. You need to register the program to remove all restrictions. Click Register button on the top right corner of the program, a Window will pop up, type your license key and email to activate it.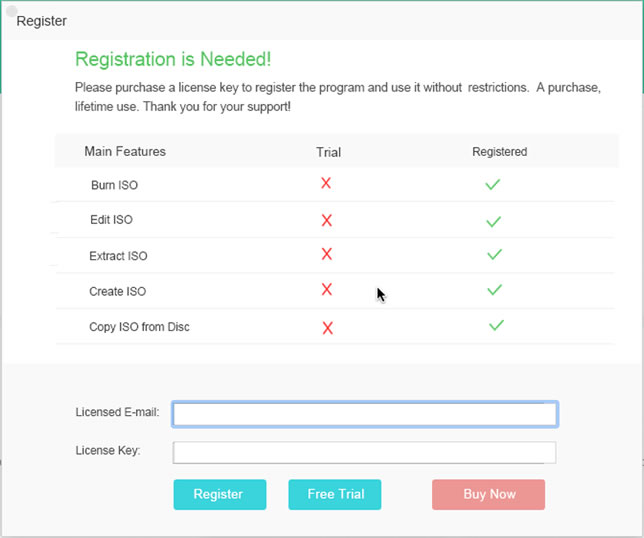 Burn Windows ISO Image
You can see there are 5 functions in the program. Burn, Extract, Create, Edit and Copy from Disc. "Burn" option allows you to create a windows bootable USB install. Now, let's click "Burn" option to enter the next Window, import your ISO file to the program and insert your USB or DVD/CD.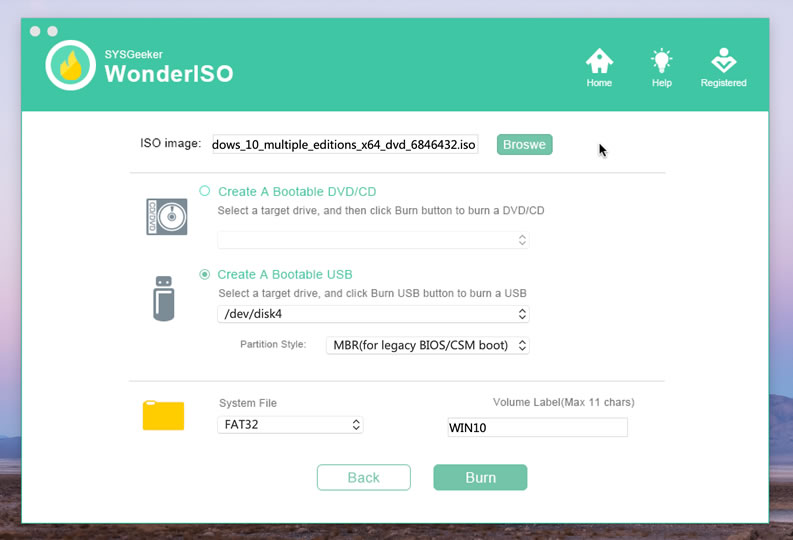 You can select a booting mode: MBR or UEFI based on your computer mainboard, then click Burn button to start writing ISO image to USB or DVD/CD.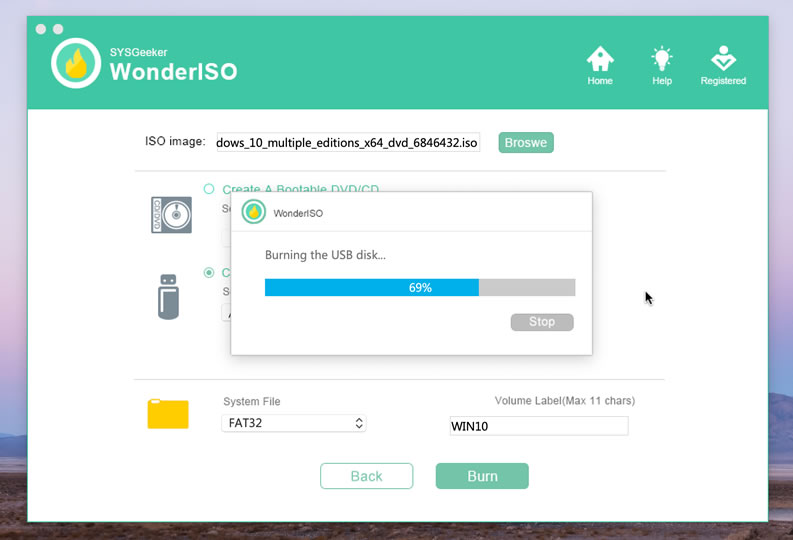 Extract Data from ISO Image
"Extract" feature allows you to extract anything from your ISO image file to your computer. Just click "Extract" option from the main panel, enter the Extract Window, then load the ISO file to program. WonderISO tool will expand all files in a tree structure. You can easily select or batch select the files you want to export.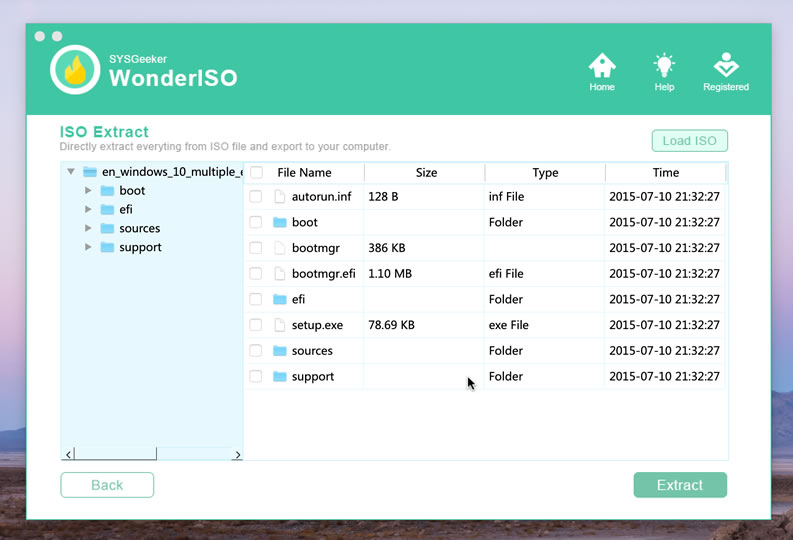 Create ISO from Files/Folders
"Create" function allows you to create a ISO image from any files, folders or apps, that's would be a great way to back up your files. Just click Add Folder or Add Files to import your files or folders, then click Create ISO button, it will automatically generate a ISO image file.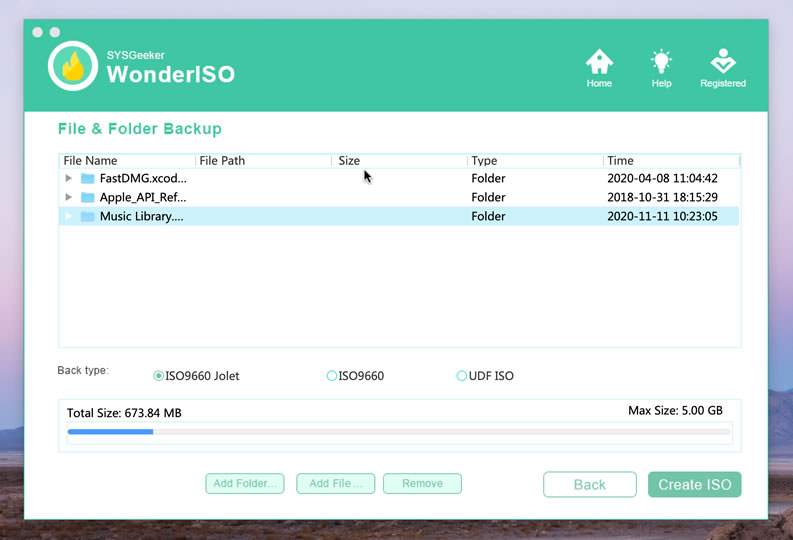 Edit ISO Image File
Edit ISO file offers you an ability to re-build a bootable ISO file after the internal files get modified. Click "Load" button to load your ISO image file to program, then WonderISO tool expand your ISO file with details instantly. You can modify your ISO file by Adding, deleting, re-naming, exporting, then click "Save" button to get a new ISO image file.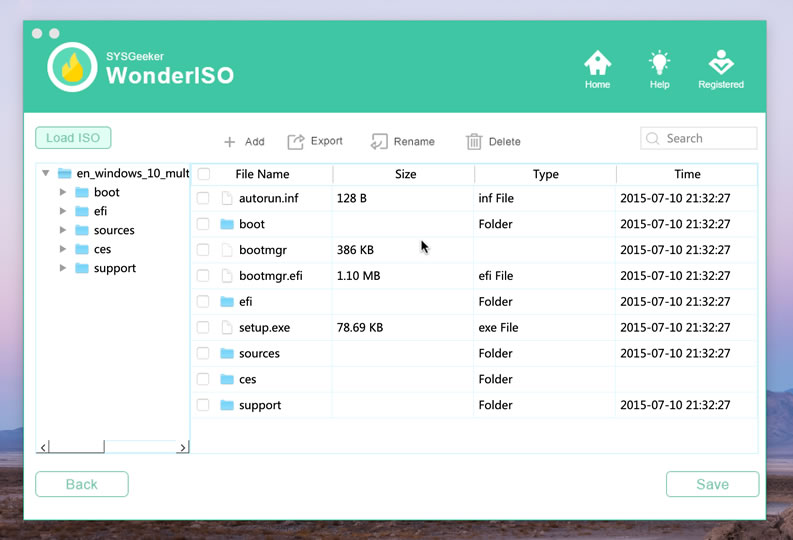 Copy ISO from DVD/CD
If your DVD/CD is a windows installation media, this function allows you to extract ISO image from a DVD/CD disc. Connect your DVD/Cd to your computer, then select a DVD drive from the source, and click specify a location to save your ISO image file.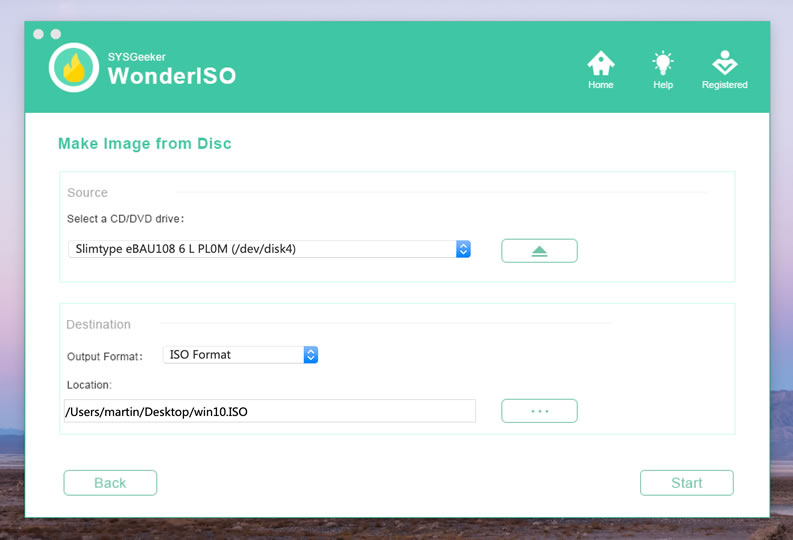 Once your bootable USB installer is ready, just remove it and insert to your Windows computer, and configure the boot order in the BIOS in order to make your computer boot from USB drive. These instructions will also work for Windows users who are running Mac OS X on a virtual machine.